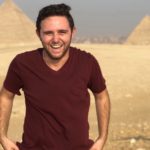 Alex Young, Chair
Major: Political Science & Global Studies
Hometown: Danville, California
Favorite IV Restaurant: California Tacos & Taproom
About Me: I joined IVTU at the end of my first year because I saw the sheer power that landlords had in Isla Vista and wanted to help tenants get organized, educated, and powerful. I love IV because it's a place where I can do all of my favorite things: read on the beach, hang out, watch movies and cook with friends, and hike.
Working Group: Advocacy
Spring Office Hours: Tuesday 11AM-2 PM BOOK AN APPOINTMENT HERE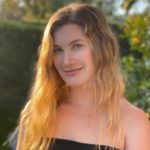 Sabina Menzhausen, Vice Chair
Major: Biopsychology, Minor: Poverty, Inequality, and Social Justice
Hometown: San Diego, California
Favorite IV Restaurant: Freebirds and Bagel Cafe
About Me: I am in IVTU because I am passionate about social justice and protecting the rights of our community. In my free time, I enjoy baking, doing yoga, and watching Netflix. After college, I want to apply to law school and continue working in the field of advocacy!
Committees: Education
Spring Caseworking Hours: Wednesday 2-5PM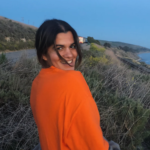 Maia Surendra, Outreach Director & Tenant Organizing Lead
Major: Political Science & Sociology
Hometown: Croton on Hudson, New York
Favorite IV Restaurant: Bagel Cafe
About Me: I decided to join because I think that IVTU does really important work in the Isla Vista community by providing wonderful resources to tenants. I am passionate about activism and would love to do something related to the law after college. Some activities that I enjoy are ice skating, reading, traveling, and visiting museums!
Committees: Organizing
Spring Caseworking Hours: Friday 11AM-2PM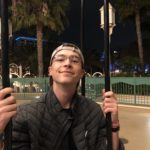 Riley Hull, Legal Director & Advocacy Lead
Major: Political Science, Minor: Poverty, Inequality, and Social Justice
Hometown: Carlsbad, California
Favorite IV Restaurant: Bagel Cafe
About Me: I love to read and play tennis with my friends. After college, I am looking to go to law school.
Committees: Advocacy
Spring Caseworking Hours: Monday 2-5PM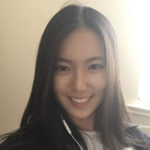 Wei Wei, Finance Director
Major: Financial Math and Statistics
Hometown: China
Favorite IV Restaurant: Caje
About Me: I live in Isla Vista because I really like the vibe in IV! I like to go to the gym and riding motorcycles.
Committees: Education
Spring Office Hours: Friday 2-5pm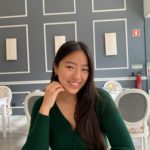 Hillary Si, Marketing Director & Education Lead
Major: Communication & Economics
Hometown: Temple City, CA
Favorite IV Restaurant: Freebirds & South Coast
About Me: As a first-generation college student, I wanted to become a part of an organization that plays a role in my community. IVTU allows me to channel my passion for supporting others while spreading awareness of resources that tenants are entitled to. I am also a member of Alpha Kappa Psi and hope to pursue Marketing or Finance post-grad. I'm a huge foodie, love to dance, and parent to a hamster named Appa!
Committees: Education
Spring Office Hours: Wednesday 3:30-6:30 PM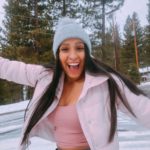 Jennifer Vizzuett, Human Resources Director
Major: Psychology & Brain Sciences, Minor: Spanish
Hometown: Oceanside, CA
Favorite IV Restaurant: Freebirds
About Me: I am a part of IVTU because I want to make a difference in Isla Vista by providing the resources tenants need to have Isla Vista be their home. I have a passion for helping others and want to become a child psychologist. I am also a member of Kappa Alpha Theta and love going sunset surfing with friends.
Committees: Education
Spring Caseworking Hours: Thursday 11AM-2PM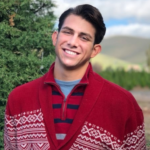 Adam Thompson, Community Resident Director
Major: Physiology, Minor: Poverty, Inequality, and Social Justice
Hometown: Gilroy, California
Favorite IV Restaurant: Buddha Bowls
About Me: I'm in IVTU so that I can make a positive difference in the beautiful, diverse community of Isla Vista. A few things about me are that I like to coach high school Waterpolo in the summers with my old high school coach, I'm terrible at math, and I am born on Christmas. After college, I plan to become a Physicians Assistant.
Committees: Organizing
Spring Caseworking Hours: Monday 11AM-2PM
Elie Klatsky-Gamer, SBCC Relations Director
Major: Art History, Minor: Italian
Hometown: Los Angeles, California
Favorite IV Restaurant: Bagel Cafe
About Me: I joined IVTU when I saw the opportunity to connect resources to students and join a team working for fair living in Isla Vista. I like to be outside, playing sports or in the water. Last year I got to study in Italy and now I'm minoring in Italian!
Committees: Organizing
Spring Caseworking Hours: Wednesday 5-8PM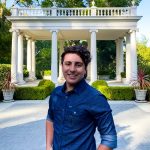 Jessy Gonzalez, Technology Director
Major: Cell & Developmental Biology
Hometown: San Jose, California
Favorite IV Restaurant: Pizza My Heart
About Me: I joined IVTU to expand the resources and opportunities across Isla Vista. Outside of academics and extracurricular activities, I enjoy biohacking, playing golf, going hiking, and exploring abandoned areas. After college, I plan on going to medical school to become a surgeon and work in public health.
Committees: Advocacy
Spring Caseworking Hours: Tuesday 11AM-2PM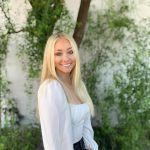 Hailey Stankiewicz, EVPLA Resident & Housing Coordinator
Major: Political Science & Sociology, Minor: Professional Writing
Hometown: Corona, California
Favorite IV Restaurant: Woodstocks
About Me: I am a second-year student and I am grateful to have the opportunity to be involved in IVTU working as a liaison for the office of the EVPLA. For the EVPLA office, I hold the role of resident and housing director! I think it is important to support students in Isla Vista and advocate for their rights as tenants and I believe this role grants me the opportunity to channel my passion for helping others! I am also a member of the Alpha Phi sorority, acting as the Director of Finance! I plan on going to law school after my time at UCSB.
Committees: Advocacy
Spring Office Hours: Tuesday 3:30PM-4:30PM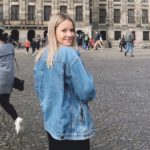 Hayley Slater, AS Senate Liaison
Major: Political Science
Hometown: Gilroy, California
Favorite IV Restaurant: Caje and Hana Kitchen
About Me: I joined IVTU due to the stressful and confusing experiences I have had with Isla Vista housing and was motivated to help support advocacy and change when it comes to the rights we have as tenants. I have a huge passion for the law and helping others and love to get involved as much as I can. I am a member of the Delta Gamma sorority and my favorite thing to do in IV is watch the sunset from my balcony with my friends.
Committees: Education
Spring Office Hours: Tuesday & Thursday 12-1:30PM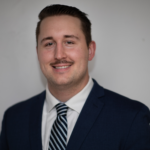 Jackson Tofft, AS Senate Liaison
Major: Political Science, Minor: Environmental Studies
Hometown: Lincoln, CA
Favorite IV Restaurant: South Coast Deli
About Me: I wanted to get involved in IVTU as a senator because since moving to IV, it has become apparent to me that many of the property management companies in Isla Vista take advantage of students in a number of ways, and likewise I feel it is important to educate the students and residents of Isla Vista and help them stand up to the unfair practices of property management companies. After college, I plan to attend law school and enter the field of environmental law and compliance either in the private or public sectors.
Committees: Organizing
Spring Office Hours: Wednesday & Thursday 11 AM-12:30 PM & 4:30PM-6PM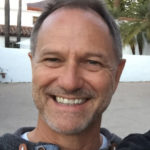 Rodney Gould, IVTU Advisor & Community Advisor
Hometown: Palo Alto, CA
Favorite IV Restaurant: Too many to choose from!
About Me: I'm a 40 year resident of Isla Vista where I raised my children. I am active in many student and community groups, including Beloved Community, IVCN, Public Safety Commission, COSWB, CODE, and the Office of the EVPLA just to name a few.
Robin Unander, Advisor
Hometown: Santa Barbara, California
Favorite IV Restaurant: Freebirds
About Me: I am an advocate at heart, and enjoy using my education to help level the landlord/tenant playing field to create more equality for tenants. I'm a first-generation college graduate who understood early on the power of education. I live in Santa Barbara with my family and a menagerie of dogs, cats, fish, lizard, hamster, bunnies, and a Crawfish.
Want to meet with us?
Contact us to set up an appointment or attend our Zoom office hours: